The Mother's Day 2021 episode of The Expat Cast was sponsored by SafetyWing.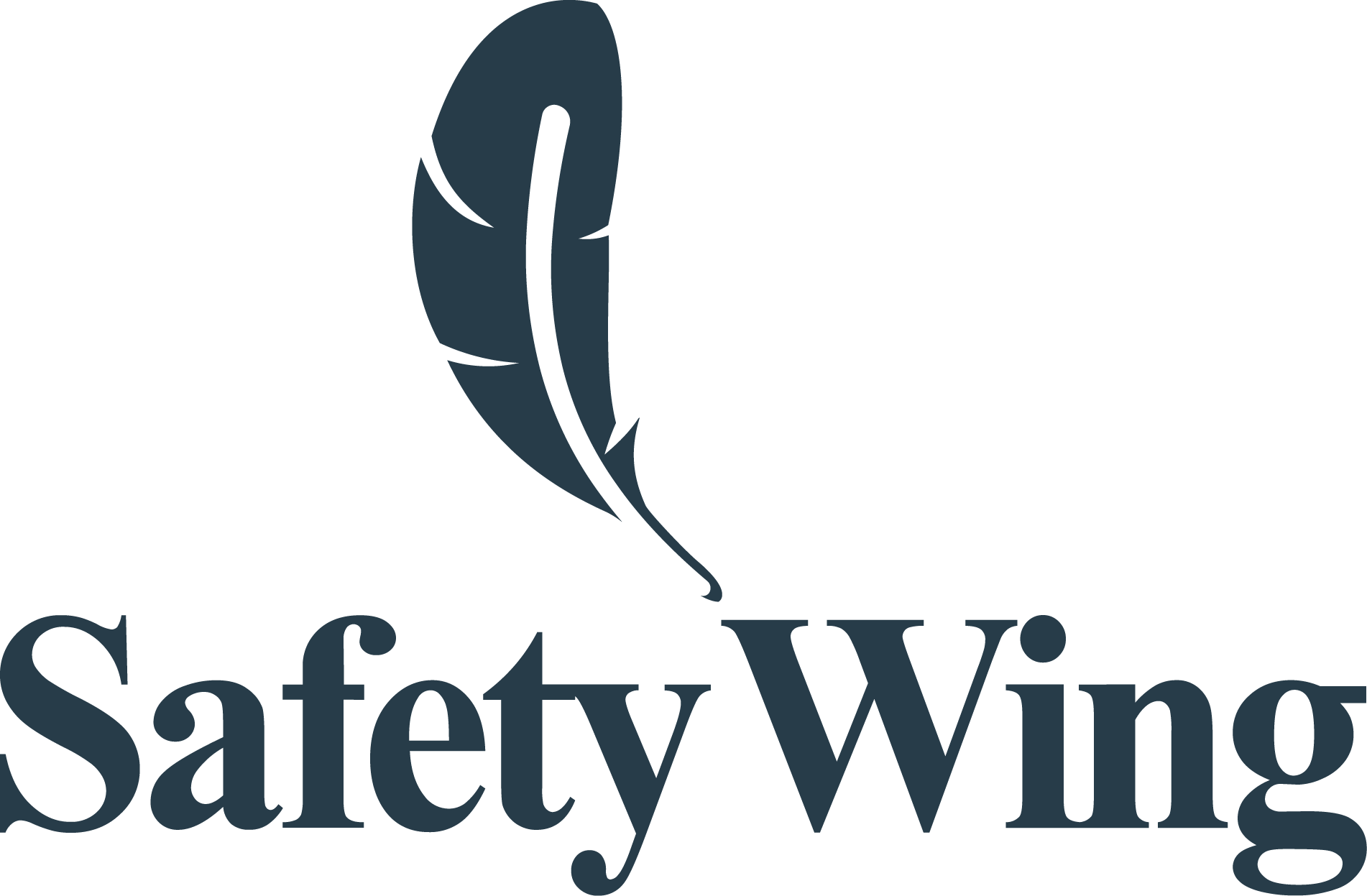 Most things about the Covid-19 pandemic totally suck, but there are a couple side-effects of it that aren't the worst, like for instance how many companies are allowing their employees to work remotely. Although we don't know what life will look like after the pandemic ends, many predict that a slew of employers will make this switch to remote permanent! This means location independence could be even more possible than ever.
If you're someone who's working remotely, or if you're a digital nomad, SafetyWing is a company to check out.
SafetyWing is a software-based safety net for everyone, no matter where you are in the world. Unlike travel insurance, which is often limited and, honestly, in my opinion, confusing to navigate, SafetyWing offers remote health that has far more comprehensive coverage, all via an easy-to-use dashboard with quick & simple signup.
Ready for some deets?
Much like a normal health insurance, payments are made monthly
There are customizable add-ons you can tailor to your needs, like dental, outpatient or $0 deductible
Covers $1 million
Very important these days: no exclusions for Covid-19!
If you are someone who changes their location a lot, it can be a huge headache to constantly adjust your paperwork. What I like about SafetyWing is that once you're a customer, the coverage is worldwide, so you don't have to keep changing it. Much like their customers, their employees are a global crew, so no matter what time zone you're in, customer service is easy to come by.
What does it cover? Well, it's a long list, but it includes important things like hospital charges, specialist fees, in- and out-patient surgery, and even bigger things like rehab or cancer treatment. When you're out and about, exploring whatever corner of the world you're currently living in, unfortunately adventure can often lead to accidents. Fret not - SafetyWing includes coverage for ambulances.
Plus? If you end up having to evacuate and repatriate for some time, there's coverage for those events, too.
For a full list of coverage and options, head on over tosafetywing.com.

BONUS: Listeners of The Expat Cast save 5% on their first year of remote health insurance when they use this link!